Future Planning
Pre-Planning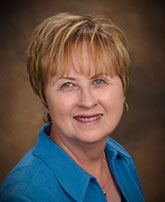 Pre-planning means your family will not have the burden of making difficult decisions when you die and is intended for those who are planning for the future, not for an immediate need.
We have used Marlene Robison for over 20 years to write pre-paid funerals and cremation services.
We use Great Western Insurance Company to provide this service for those who want to pre-pay and pre-arrange their service. We are paid after the service you select is provided, and have no access to the funds until such time.
As funeral prices increase, pre-planning protects these precious assets because the funeral expenses have been paid for and guaranteed. Our pre-arranged funeral plans are irrevocable but transferable to another funeral provider should you move or simply change your mind. Should you ever need to apply for medicaid assistance, the funds in the funeral plan will be exempt in most cases and not considered part of your available assets.
To make arrangements or to get further details, please email Marlene Robison at ins4u@frontier.com. Marlene will meet with you in person at our funeral home.
Pending
If you are expecting a death, please view our burial or cremation page. You will see some of our offerings and simple forms that we will need. Please call us anytime and we will explain our services and what to expect from us.